Teri Lynn Carlson MD
Louisville, CO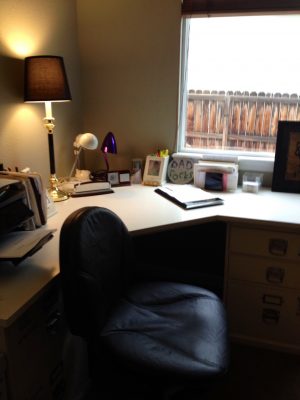 I didn't have the time to finish unpacking after 7 months, let alone decorate. I described what I liked, Katie understood my needs better than I did, and somehow she was able to blend the two. Choosing Moving on with Style was a great decision. I am a busy doctor, married with two small children and a hectic schedule. I needed help, I did not have time to do it myself.

Katie said that having a working office, an organized family room with attractive solutions for the play area, had to come first. Taking her suggestions relieved more stress that I knew it could.
She had it all under control, furniture, art/accessories, not to mention getting organized throughout with systems we could keep up. My interior design project included the family room, dining room, living room and kitchen. I needed, a color pallet, painting done, window coverings…
Over all three months Katie was responsive, creative and resourceful (and her team was professional and hard-working). She tackled what I came to think of as 'our' project with patience and skill identifying issues we hadn't considered, including many home management activities. Throughout the scope of the project Katie was more budget conscious that I was. She found ways to save money at every turn. She managed to balance style, functionality and budget, from furniture selection to window coverings and accessories.
I love the results, I have a home that's beautiful and one my whole family is proud of and enjoys. We have other projects to do and I will call on Katie and her team again. I can confidently recommend Moving On with Style for organizing and interior design needs.
---
Barbara O.
Longmont, CO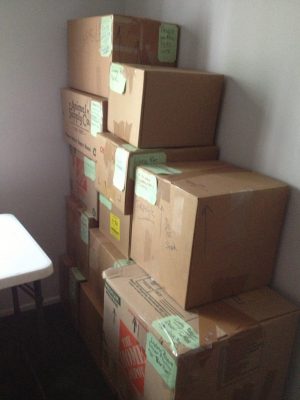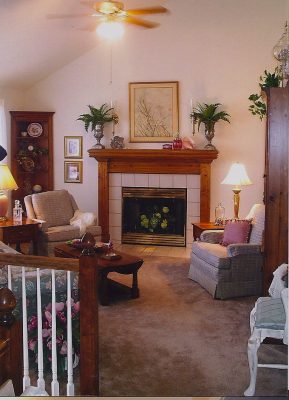 Moving is not fun. However, Katie's intent was to make my move as manageable and as stress free as possible. (2 bedrooms, office, kitchen, dining room, living rm)
In the process of getting to know each other we developed a strategy and set goals. It was a far different experience than that offered by the movers who suggested a one-day pack up. With so many things my needs went far beyond that – including decisions around sorting, discarding, donating and organizing.
It was especially helpful that there was flexibility in the availability of additional team members depending on the task. After the actual move, the supervision of the unpacking and placing allowed a speedy settling in my new home. Katie has a great sense of sequence and priority – she is a professional!
---
Barb H.
Boulder, CO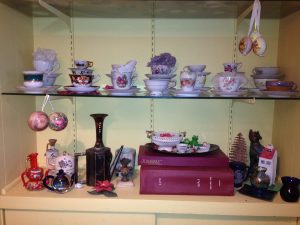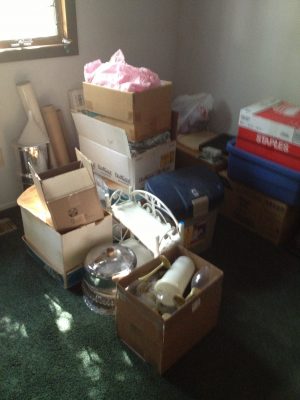 Katie and Karen worked with me on downsizing my home of 20 plus years. This is a fun group of ladies to work with, making the decision of what stays or goes so much easier. They have a super system of organization, and lots of connections to aid in removal of unwanted items… Time flew by on my project, and it gave me the impetus to keep going with my sorting. This is an extremely important service. I couldn't have done it alone. I would recommend Katie and her team to anyone looking for this kind of help, especially seniors looking for a simplified lifestyle.
---
P. Blair
Cherry Creek/Denver, CO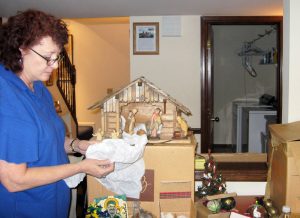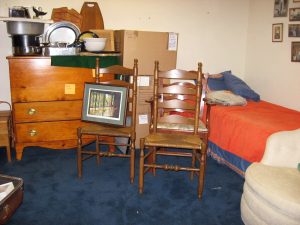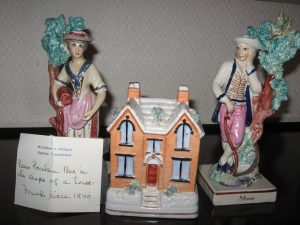 After 20 years, moving from 3200 sq.ft. to 1100 could have been very stressful, but with you and the team, I knew everything was in good hands and I could relax. You thought of and handled all the details and the whole move – from packing to settling-in to staging the house was handled diligently and cheerfully as well.
---